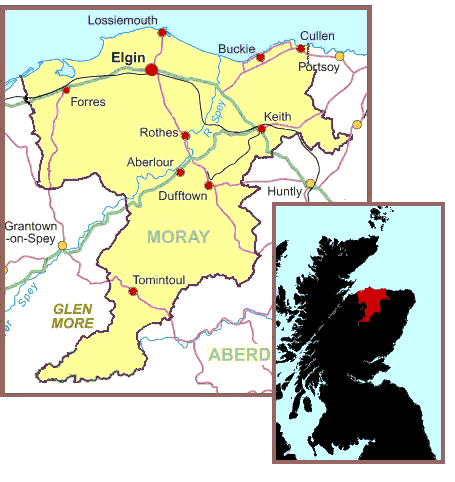 The unitary council area of Moray is located in north-east Scotland, and covers an area of some 2,237 sq km, with a population of 86,940 (2001 Census).
The Moray Burial Ground Research Group, is based in the town of Elgin, with Members and Associate Members distributed in Scotland and elsewhere.
The Group welcomes new members, and full details are available on our 'Contact Us' page.
If, after exploring the MBGRG website, you wish to gather more general information on Moray and its main towns, use the map hotspots, or the link provided below – happy surfing!
Moray Council
Reproduced from Ordnance Survey map data by permission of Ordnance Survey, © Crown copyright.